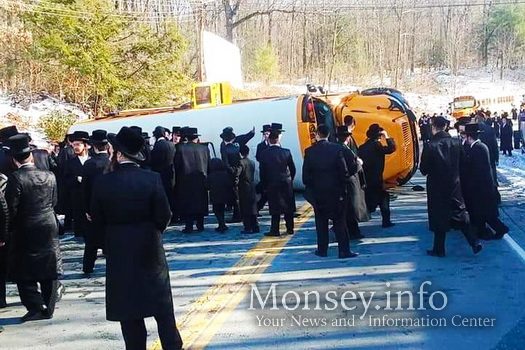 by Monsey.info
A school bus on the way from New Square to upstate New York for a Shabbaton rolled over while carrying nearly 40 bochurim, injuring eighteen.
The incident occurred around 1:20pm on Friday afternoon, sparking a massive emergency response.
A spokesman for Catskills Hatzoloh reported a total of eighteen people injured, none of them critically.
The injured bochurim were sent to three local hospitals.
The Hatzoloh spokesman was unable to comment on the cause of the accident.