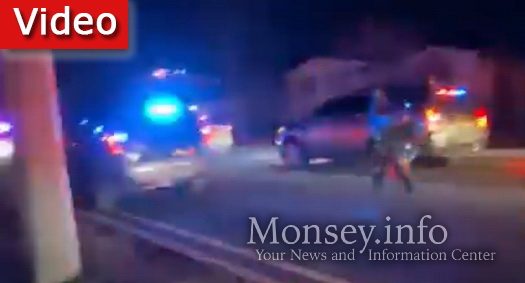 Multiple people have been stabbed near 47 Forshay Ave in Viola New York. Multiple Hatzoloh ambulances and volunteers are responding.
Update: Three people stabbed.
Update 10:02pm: As many as 15 patients at the scene.
Update: Stabbing Occurred at Rabbi Rottenburg's House.
Update: Black man allegedly walked into the home with machete in sheath. He took it out and started attacking people.
Update: Police looking for two men in silver car with plate number ending in 5757.
Update 11:10pm: Please say Tehillim for Yehosef ben Perel Neiman he is in critical condition.
Update 11:12:pm: Please say tehillim for Shlomo Ben Vittel, and Naftuli Tzvi ben Gila.
Update: Car suspects fled in is a Nissan Centra plate number HPT 5747.
Update 11:40pm: Vehicle with suspects last seen crossing George Washington Bridge.
Update 11:48pm: Vehicle spotted by NYPD near 32nd Precinct in Manhattan.
Update 11:52pm: NYPD has car stopped in Harlem, 144 and 7th.
Update 11:54pm: One person arrested.
Update From Ramapo Police: Ramapo PD is on scene at 47 Forshay Rd in Monsey, where 5 people were stabbed. The suspect fled the scene, but he is in custody at this time. This investigation is still ongoing.
Update 1:20am: FBI has arrived at the scene of the stabbing for the investigation.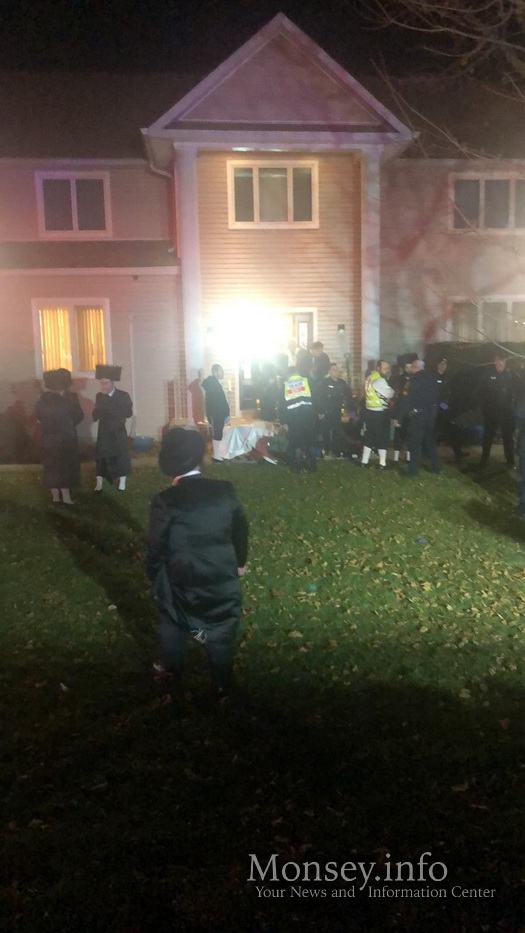 BREAKING: suspect wanted in connection with Monsey stabbing arrested by NYPD in 32 Precinct. @lohud pic.twitter.com/NgEZLUyQJc

— Chris Eberhart (@ChrisEberhart2) December 29, 2019