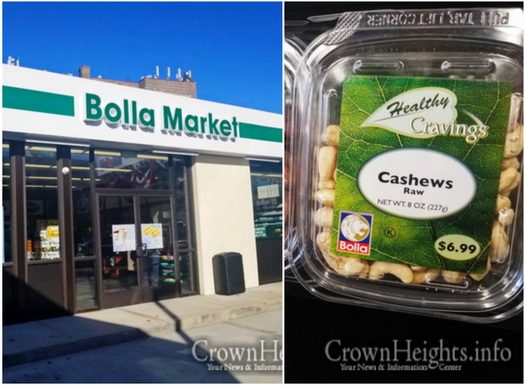 by CrownHeights.info
The OK Kashrus, a Crown Heights based Kashrus organization has released an alert notifying the Jewish community of the unauthorized use of the OK Kashrus symbol on Nuts being sold in Bolla Markets.
The nuts and snack mix products, marked with the Bolla trademark and sold under the name "Healthy Cravings" sport an OK kosher symbol, that the OK claims was put on without their authorization.
In the alert, the OK reiterates that they do not certify these products, and corrective actions are being taken.