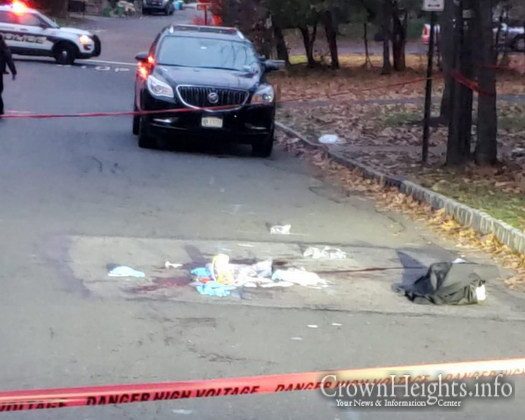 by Monsey.info
A Jewish man on his way to shul Wednesday morning was assaulted and stabbed in Monsey.
The victim was in front of 2 Howard Dr around 5:40am when a black SUV pulled up, and two men jumped out. The men allegedly punched the Jewish man in the face, before stabbing him in the stomach.
Hatzolah was called, and despite some original confusion on the cause of the injury, the victim told the volunteers that he had been stabbed. Just moments later, the victim fell unconscious.
Hatzolah rushed the victim to Westchester Medical Center, leaving the scene even before the police arrived. The man is listed listed in Critical condition, and is undergoing surgery.
Ramapo PD is investigating the incident.
Please say Tehillim for Mordechai ben Bracha
Update: The victim, is reported to be a 30 year old resident of Rockland County.
Update: The attackers were allegedly wearing masks.
Man Stabbed While Walking To Shul In Monsey Victim In Critical Condition.
A Jewish man is in critical condition after he was stabbed multiple times on Wednesday morning.
Sources say that the incident happened at around 5:40AM in front of 2 Howard Drive in Monsey, pic.twitter.com/RDNs7dap6c

— Rockland Buff (@Rockland_Buff) November 20, 2019