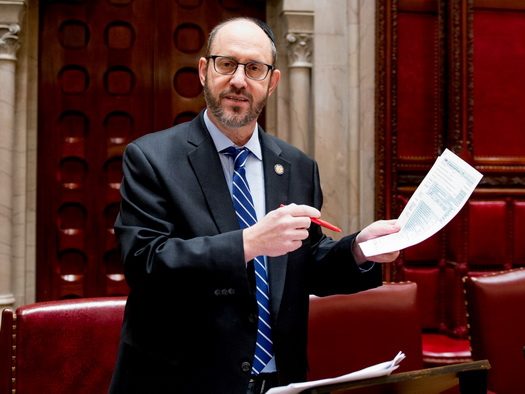 State Senator Simcha Felder (D-Midwood, Borough Park, Flatbush) and Assemblywomen Aileen Gunther (D-Forestburgh) introduced legislation (S6802) recently that would increase the Volunteer Firefighter and EMS State income tax credit for the first time in 12 years.
The $200 tax credit currently available to active volunteers has remained unchanged since first established in 2007. This legislation would increase the credit to $500 for eligible individuals and $1000 for married joint filers who do not receive any direct monetary compensation for their service. If enacted, the credit would go into effect for taxable years beginning in 2020.
"Volunteer firefighters and first responders including Hatzalah members are on call 24 hours a day, 7 days a week. No matter the weather, the conditions or the time of day, these extraordinary people answer the call to keep New Yorkers safe," said Felder. "It is time to recognize their invaluable contribution by updating and increasing this tax credit."
The number of volunteer firefighters in the state has dropped from 110,000 in 1990 to fewer than 100,000 today. Increasing the tax credit can strengthen recruitment at a time when many fire departments and EMS agencies throughout the state are finding it increasingly difficult to recruit and retain the next generation of volunteers.