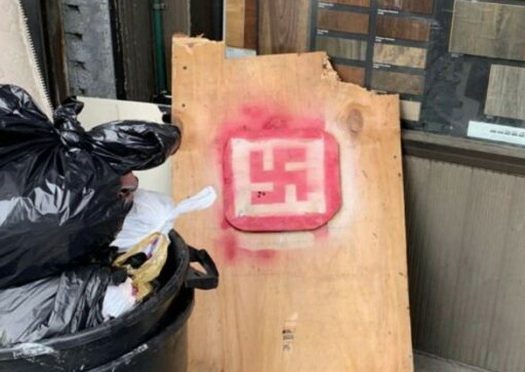 Another swastika was found in Brooklyn, this one on 14th Avenue and 39th Street, on a very busy Boro Park Street.
The red Nazi symbol was found on a wooden board, and the NYPD and Boro Park Shomrim were called.
The NYPD Hate Crimes Task Force will be investigating it.
Residents in Boro Park should remain at ease, as they can very soon expect a tweet by Mayor DeBlasio "condemning" this "hateful" incident shorty, as well as a press release by NY Governor Cuomo calling for increased patrols and the NY State Police Task Force to investigate as well.
Update 4:20pm: The board was found to have been part of a local school play, and not hate related.