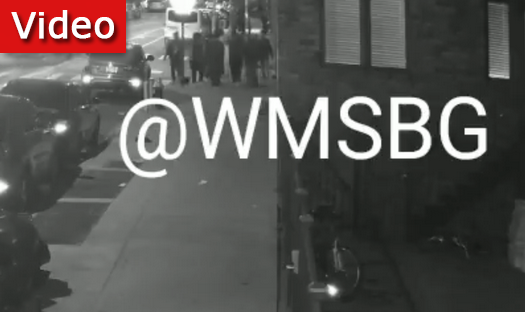 The anti-Semitic hate seems to never end in New York City, with the latest attack on Friday night.
Sources tell YWN that a group of 7 suspects attacked two Hasidic men as they walked on Wythe Avenue and South 10 Street.
In the attached footage, the viewer will see the gang walk past two Hasidic men talking on the corner and simply throw the "Shtreimels" (fur hats) that the victims were wearing, to the floor. The group then calmly walks away.
YWN notes that a police report was never made (as of Sunday at 5:00PM ET), nor was Williamsburg Shomrim contacted. Perhaps because nothing ever happens to these attackers.
MORE HATE: EXCLUSIVE VIDEO: 2 Hasidic Jews were attacked Friday night at Wythe av x South 10 st by a group of 7 youngsters who threw down their 'Shtreimel', please contact @NYPD90Pct @WspuShomrim 7182370202 if you have any info or cameras in the area. pic.twitter.com/Cq1laGhi0A

— WILLIAMSBURG NEWS (@WMSBG) September 22, 2019