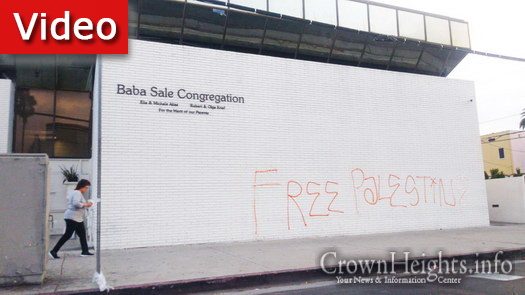 A Sefardic synagogue in LA became the target of "Free Palestine" graffiti overnight. Worshipers came to the synagogue in the morning to find the words spray painted on the front of their synagogue in spray paint.
by CrownHeights.info
Worshipers at the Baba Sale Sefardic congregation in LA were horrified Wednesday morning when they arrived to find their synagogue vandalized with spray paint.
A worshiper says he noticed the words "Free Palestine" spray painted in on the front of the synagogue, graffiti that he says was not there last night.
Reports indicate that the graffiti was painted around 5:30am Wednesday morning.
The police have been notified of the incident, and are investigating.