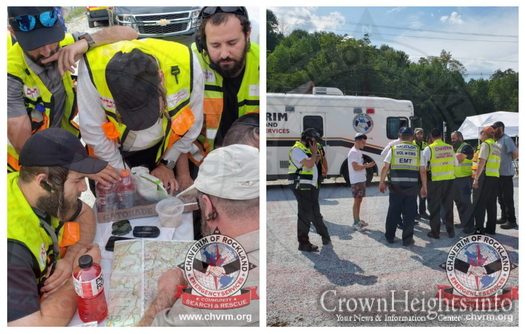 A search in Harriman State Park for four missing teenagers ended without incident, Thursday afternoon.
Sources tell YWN that Chaverim of Rockland along with Chaverim of Kiryas Joel launched the search at around 3:30PM. There were more than 2 dozen trained search volunteers searching the forest, and a command center was set up.
The four teens are reportedly from Kiryas Joel. They went missing at around 2:00PM.
At around 6:00PM the missing teens get cell service and made a phone call. They were located and were being picked up. They are in good condition.