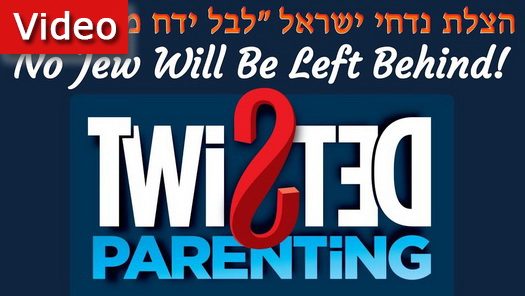 My name is Avi Fishoff, and I began Twisted Parenting to help the young adults and parents in a situation that has nearly no other alternative. I give individual guidance and 24/7 support to hundreds of families who are unfortunately dealing with struggling teens and young adults who are POST RISK, and unfortunately in SEVERE CRISIS r"l .
These people are suffering from various mental illnesses, including various life-threatening addictions, and all of them are currently no longer keeping Torah and Mitzvos (commonly referred to as off the derech "OTD").
To Donate: Click Here
It is no secret that this painful situation is considered by many of our leading GEDOLIM to be the churban of our generation, which is why we specifically chose to make this campaign during our national days of mourning, known as: "THE NINE DAYS".
We are presenting you with a UNIQUE opportunity to open your heart and take part in a high level of pure tzedaka. Because ALL of my services are free of charge, and ALL of the overhead and expenses are covered, therefore: every single dollar of your tax deductible donation will go DIRECTLY toward helping my "TP" parents have the ability to SAVE their children from physical, emotional and spiritual danger!
Please contribute GENEROUSLY and help us reach our goal of raising $300,000 and be my partner by helping me help hundreds of families in pain! In that zchus, may you be blessed with healthy children and grandchildren, and may you never ever need my services!!
To Donate: Click Here