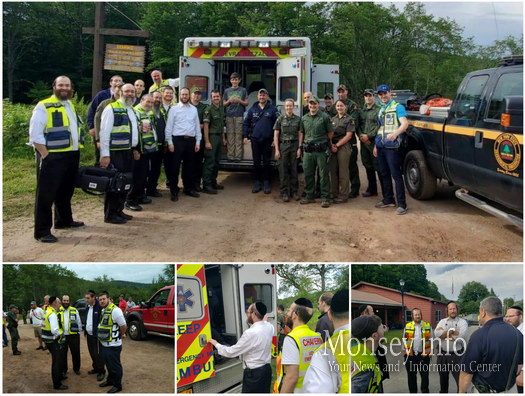 An all night search ended with a lost hiker found safe and sound Monday morning on a trail in the Catskills. The hiker had been on a week long hike, and despite being well prepared, had gotten lost.
by Monsey.info
A hiker from a division of Camp Yagilu became lost at the end of a week long hike Sunday night, prompting a large search.
Emergency services first received an emergency call around 11:00pm Sunday evening, alerting them to the missing hiker. Multiple emergency services responded, including local fire departments and run by the New York State Forest Rangers.
Rockland Chaverim and Hatzalah joined in the search as well.
The search ended at around 7:30am, when the hiker were located in good health.
This morning search in the Catskills. pic.twitter.com/DVhhuLf6lV

— Chaverim of Rockland (@ChaverimRocklnd) July 8, 2019
This morning search in the Catskills, subject has been located. Chaverim on scene along with Hatzalah, NYS forest rangers, Sullivan County OEM, KJ Chavrim, Rabbi Joel Gold, And the Claryville & Neversink FD. Excellent job by all agencies. pic.twitter.com/NOMBjx2fbe

— Chaverim of Rockland (@ChaverimRocklnd) July 8, 2019