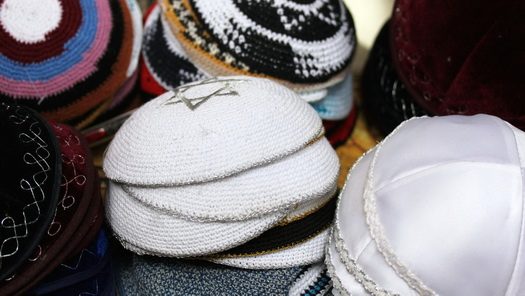 It is called "Bill 21," and if this proposed law passes – which it likely will, it will ban all public servants from wearing religious garments and icons while performing their public duties.
Those affected would be Jewish wearers of Yarmulkahs, Muslim wearers of hijabs, and Sikh wearers of turbans. The ban may also affect Christian wearers of crosses.
Affected public positions would be police officers, public prosecutors, judges, and public school teachers.
The bill is likely to pass because this was the platform that the "Coalition for Quebec's Future" had promoted during its campaign. Last October, that party won the election and the paty's leader Francois Legault was appointed Quebec Premier.
Legault commented in a public address on the proposed law, "Secularism is not contrary to freedom of religion," He continued, "Now it's time to set the rules."
Bill 21 has a grandfather clause. In other words, it does not affect current employees. All new employees would have to keep to it, however.
There ae approximately 75,000 Jews in Quebec's total population of six million. There are approximately 90,000 Muslims in Queebec.
A spokesman for Quebec's Ministry of Immigration, Diversity and Inclusion, Marc-Andre Gosselin, explained the perceived need for the bill in an email to the Washington Times:
"We believe that these very specific functions need to be completely neutral in order to ensure a neutral service from the state … We are not targeting one religion: all the religions are equal and on the same level."
The bill was written in such a manner that it allegedly protects it from constitutional challenges for the next five years. The two legal avenues from which a legal challenge could arise are from Canada's Constitution and Quebec's Charter of Human Rights and Freedoms.
So who is against the law? It seems that only 40% of Quebec voters are against it. The Montreal City Council is against it and so are officials of Montreal's school boards. Canada's Prime Minister, Justin Trudeau, also expressed criticism of the bill.
The proposed law also does not exactly define what it considers a religious symbol. What about a tattoo or an earring? May a Jewish civil servant wear Tzitzis? Does the bill forbid Chasidic payos? To lay claim that the law bans all religious symbols and does not discriminate, Legaut's government has agreed to remove a Catholic crucifix that has been hanging in Quebec's legislature for 83 years.
In response to the lack of detail, Quebec Immigration Minister Simon Jolin-Barrette had initially offered an amendment stating that the bill refers specifically to "any article of clothing, accessory, headgear or jewelry that is worn as a show of faith or religious conviction.. and is reasonably considered as referring to a religious affiliation." The amendment, however, was tabled.
Another question arises as to why the people of Quebec voted for the law. Who were they targeting?
A poll of over 1,200 residents of Quebec was conducted in May. It was sponsored by the Association for Canadian Studies. The poll found that the majority of those who supported the bill were motivated primarily by negative feelings toward Muslims and Jews.
More than 50% of those polled said that it was acceptable for public school teachers to wear Christian crucifixes or crosses. Only 30% stated that it was acceptable for a public school teacher to wear a Yarmulkah and only 12% would let a teacher wear an Islamic headscarf.