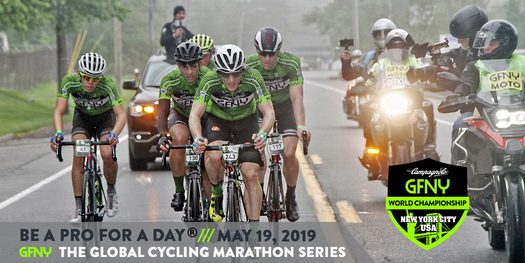 By CJ Ross
Have you ever cycled from the George Washington Bridge up to Bear Mountain and back? If you answered, yes, then you probably will be participating in the 9th Annual GFNY NYC bike race this Sunday morning. The route is breathtaking and begins on the lower level of the Bridge (the entire lower level closes Motzei Shabbos,) and continues along route 9W all the way up to Bear Mountain. Once you have climbed the roughly 3,000 feet elevation, you can stop at Bear Mountain, and take a shuttle back down to the GWB knowing that you successfully completed the 50 mile race option. Congratulations. You did it! However, if you have trained and feel up to it, you can continue cycling for another 50 miles back down to the GWB. On your way down (its not all downhill, you are actually climbing an additional 5,500 feet) you pass thru an equally scenic route which just happens to include parts of Monsey (Route 306.) People who live along the route come out to cheer the riders on. Its heartwarming.
As you join the thousands of riders in climbing the sometimes steep mountains, you can feel the cool wind in your hair and you know you need to hydrate when you experience the warm smell of colitas rising up through the air. Cyclists have to be on the lower level of the bridge by 6:15 AM, and this makes it difficult for participants to daven or even put on Tefillin before the race. A solution to this problem has been found thanks to Nelson @Strictly Bicycles in Fort Lee, (actually he's located at the foot of the GWB). Nelson has graciously allowed us to host a Netz Minyan this Sunday morning in his store. Here are the details:.
Netz Shachris Minyan 5:25 AM (finish by 5:45) @STRICTLY BICYCLES 2347 Hudson Terrace, Fort Lee, NJ (at GWB). You can leave your Tallis and Teffilin there, and pick up after the race or use one of our extra pairs. (Corrals close at 6:15 so you have more than enough time).
For more info call (917) 825-0889.