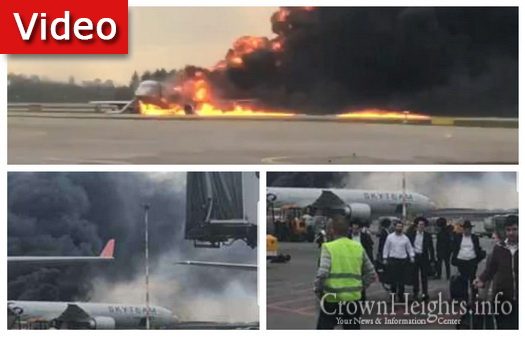 A Russian passenger plane made an emergency landing at a Moscow airport after a fire broke out while in the air as per a state media report.
Videos circulating on social media show passengers using emergency exit slides to escape the Aeroflot aircraft. Many nearby airplanes were evacuated due to the flames, and the Jewish passengers seen, were not on the burning plane.
Initial reports on Russian media suggest that all 78 passengers on-board were evacuated, and several were injured.
The aircraft is a reportedly a Sukhoi Superjet-100 that had been bound for the city of Murmansk.
UPDATE: Official reports state 12 dead.
UPDATE: Investigative committee raises the number of dead to 41.