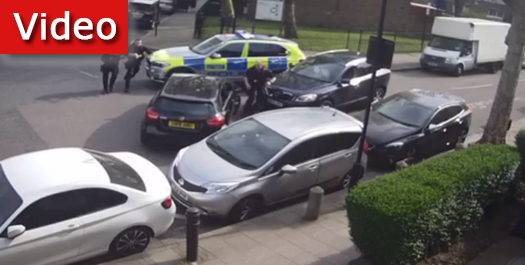 When a group of thieves attempting to steal a catalytic converter from a Jewish owned car in Stamford Hill, one man fought back, stealing the thieves keys from their open car and running off. The thieves gave chase with bats, catching up when the Jewish man fell, and took back the keys.
The attack was caught on dashcam, but the thieves attempted escape happens off camera. Now, surveillance footage has surfaced of the moment the Stamford Hill police corner the criminals, and make the arrest.
Three criminals were arrested in all, with the help of the Stamford Hill Police, and a Jewish resident.