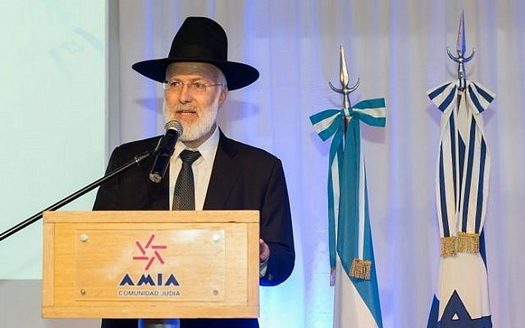 The leader of the gang which attacked Argentina's Chief Rabbi, Rabbi Gabriel Davidovich, was arrested Tuesday night by the local police.
Together with the leader of the gang, known as Koko, two other suspects were arrested who are suspected of being accomplices in the robbery and violent assault. The police said that their arrests were carried out after weeks of follow-up, thanks to security cameras in the area, and fingerprints found in the rabbi's home.
The last three detainees join two other suspects who were arrested last month, bringing the number of detainees for the serious attack to five.
In the arrest of the attackers, valuables, jewelry and money stolen from Rabbi Davidovich's house were found in the home of the suspects.
In the rav's description of the attack, he explained the attackers entered his Buenos Aires home. The rabbi added his head was covered and then he was beaten, adding his rebitzen was also tied up but B'chasdei Hashem, she was not harmed physically.