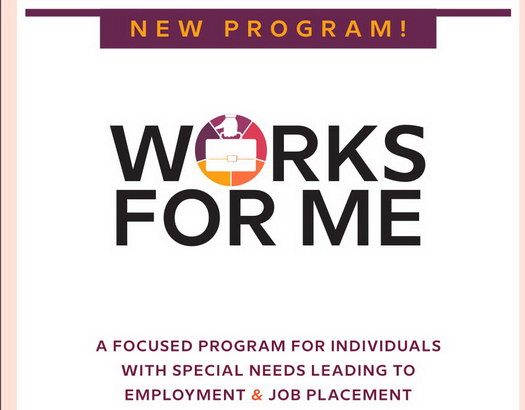 "Works for Me" is a new vocational program for people with disabilities, and is an affiliate program of HASC Center. This vocational program is designed to be fully community integrated with an emphasis on reducing any perceived stigma of a program for individuals with disabilities.
Consequently, the program, located at 1563 49th Street in the heart of Boro Park, will have the functionality of a regular training/educational facility and will present all participants with a professional and mainstreamed program.
The mission of the programs is to offer work-focused experiences leading to employment and job placement. The goal is to allow the men and ladies in the programs an opportunity to experience work-related community integration while being productive throughout their day. To ensure long term success the program will offer a robust discovery process that will identify skill sets, vocational strengths and weaknesses designed to assess individuals who have the desire to work but lack any real work experience. The program's intent is to expand the repertoire of marketable skills and range of proficiency within the area of their choice and capability
Some of the training components include: (a) exposure to work readiness topics, (b) money management and transportation skills training, (c) community-based internships, GED preparation (d) specific modules in pre-school assistant, food service assistant, office skills amongst others.  Additionally, support groups, extra-curricular functions recreational and socialization and davening/learning opportunities will be available and encouraged. Individuals can enroll in the program for a full day or choose to attend on a part time basis.
Once an individual is deemed to have reached a reliable degree of competency to maintain a paid job in the competitive workforce, our employment team will work with the individual, along with their circle of supports, to find a job in that is conducive to success and consistent with the needs and wants of the individual.
Do you know someone who can benefit at "Works for Me"?  Do you think you have the abilities to make a difference in the lives of the program participants?
For more information or application details, please contact Mimi Fruchthandler at Worksforme@hasccenter.org.