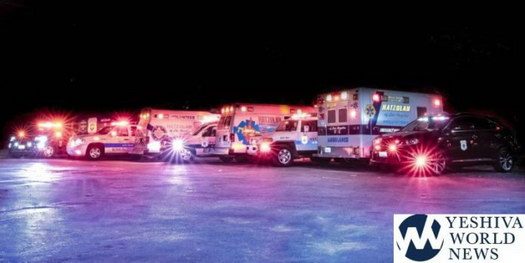 Hatzolah of LA is currently trying to get its permit to transport patients, but is receiving opposition from the LA Fire Department. There is a hearing scheduled for 1/29 in front of the LA County Board to determine this issue, but the LAFD has issued a letter of opposition (see letters below).
According to Hatzalah, they are falsely claiming that allowing Hatzalah to respond with lights and sirens will put the public in danger; This despite their previous support in the this issue over the years.
Some sources tell YWN that all boils down to money.
The LAFD bills around $1,000 for every patient they transport. If Hatzalah would be allowed to transport, they would lose significant money for the patient.
As is known, Hatzalah has a much quicker response time and are often in a better position to save that patients life than the LAFD.
The source told YWN that it's about protecting Los Angeles City their "exclusive" rights. If they allow Hatzalah to operate, LA will end up being sued by AMR (a massive national ambulance service) who is dying to get in on the 54 million annual dollars of billing for transport.
Another local community activist told YWN "LA City does not have a single valid reason to oppose an amazing organization such as Hatzolah. Hatzalah's existence, as you know, is the biggest no-brainer. Hatzolah is not a bunch of cowboys. Hatzolah had well trained EMTs that arrive safely and efficiently at the scene and bridge the gap in time until the Fire Department arrives. There are countless times and instances that Hatzolah has directly saved lives. We are also the community's patient care advocates."
A statement from Hatzalah given to YWN reads:
"Since 2001 Hatzolah of Los Angeles has served the community to help every person who needs medical care no questions asked. This has angered several local agencies because they think Hatzolah is a threat to what they do.
Instead of working with us to create a stronger EMS program, these local agencies have sent letters opposing our ambulance provider license.
Our meeting is on January 29th. We need the community support to stand up and tell the agencies and the Los Angeles County EMS that Hatzolah is needed. If we lose this hearing, Hatzolah's ability to service your area may change dramatically for the worse.
Please show your support at this very important meeting."
Hatzalah has started a petition online, and are actively recruiting askanim and others to write letters in their behalf, or even to fly in and attend the hearing. Click Here to sign the petition.