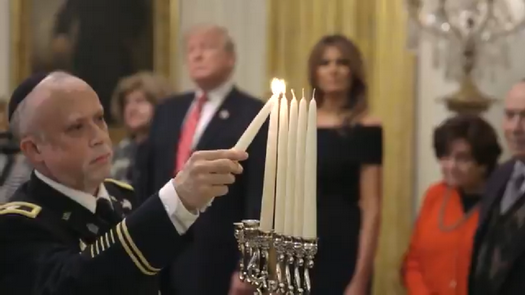 The White House Chanukah party is not an event to be missed. With many dignitaries and the President of the United States, the event highlights the connection the Jewish nation has with the White House.
In a video tweet, the white house covered the event in all its glamour.
The Manorah, lit by a person from the Military, and a speech by President Donald Trump, brings Chanukah to life in the white House.
"From the depths of despair, the Jewish people built a mighty and majestic nation, a thriving democracy in the heart of the Middle East, and a light of hope to all of the world."

Happy Hanukkah from President Trump and the First Lady! pic.twitter.com/E27IRZuxiE

— The White House (@WhiteHouse) December 7, 2018