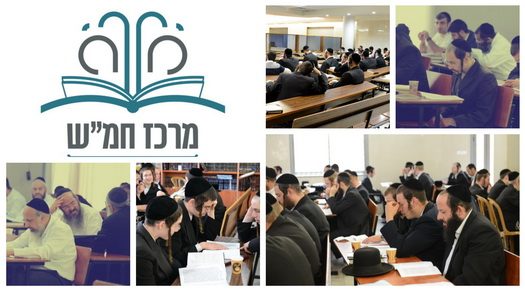 Hafatzos HaMaayanos has always been the rallying cry of Chassidim. Merkaz Chomesh, a network of 50 kollels throughout Israel, is implementing this mission in a most tangible way.
Thousands of kollel yungerleit from all sects of Judaism—Chassidishe communities, Litvishe and Dati L'eumi—gather every night of the week in local Merkaz Chomesh kollels for shiurim in Chabad Chassidus given by mashpiim and Chabad educators. Participants receive a weekly stipend and are tested regularly on the content they learn.
"Chassidus is the greatest gift ever given to mankind," the campaign reads. "It is the responsibility of its custodians to make sure it is shared."
Tonight, 21 Kislev 5779/29 November, 2018 a raffle will be drawn for six round trip tickets to Israel plus accomodations for its lucky winner. Tickets in the raffle can now be bought for $36.00 All funds collected from the raffle will go directly toward supporting the important work Merkaz Chomesh does in spreading the teachings of Chassidus.
"Now, more than ever, people are thirsty for the teachings of Chassidus," said Rabbi Yosef Yitzchak (Fitche) Ofen. "It is our responsibility as Chassidim, who hold the keys to this precious gift, to share it as widely and as readily as possible."
Tickets to the raffle can be purchased online at www.sharethegift.info