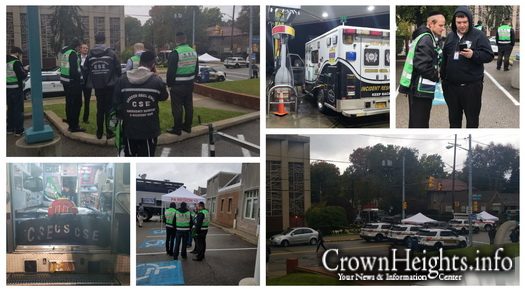 With sadness we publicize the names of the 11 people murdered over shabbos in the Pittsburgh tragedy. They include two brothers, as well as a married couple.
by crownheights.info
As previously reported on crownheights.info the senseless tragedy occurred while worshipers had been attending services inside the conservative Tree of Life Synagogue in Squirrel Hill. The shooter, identified by authorities as Robert D. Bowers, barged in just before 10 a.m, yelling "All Jews must die!" 11 people were killed during the 20-minute siege, six other people were wounded, including four police officers. Bowers, 46, exchanged gunfire with cops and was struck several times before he surrendered.
Those that were murdered were:
Joyce Feinberg, 75
Rich Gotfried, 65
Rose Malinger, 97
Jerry Rabinowitz, 66
Cecil Rosenthal, 59
David Rosenthal, 54 (brothers)
Bernice Simon, 84
Sylvan Simon, 86 (a married couple)
Daniel Stein, 71
Melvin Wax, 88
Irving Youngner, 69
May Hashem avenge the fallen.
Chesed Shel Emes and Misaskim have sent teams to help the local Chevrah Kadisha in the clean up, and securing proper burial for the deceased.
One member from CSE, Zaka, and the local Chevra Kadisha were allowed inside with the FBI early this morning to asses the scene. Those killed were removed by the medical examiners office at 5AM. Chesed Shel Emes and Misaskim will be let inside tomorrow.