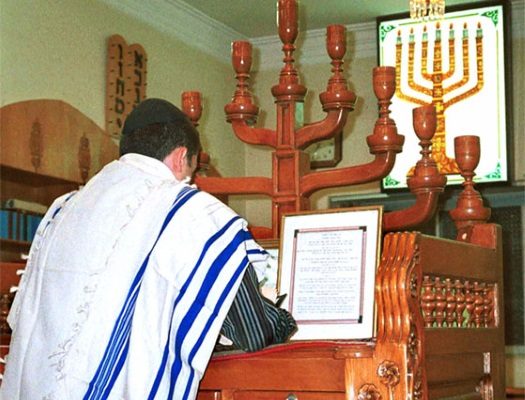 File photo: Synagogue in Shiraz, Iran.
Two synagogues in the Iranian city of Shiraz were attacked by vandals, who tore up Sifrei Torah and Tefilin, threw siddurim in the toilet and damaged other holy objects.
From the JTA:
The city's Kashi Synagogue was attacked Sunday night, while the Hadash synagogue was attacked Monday afternoon, according to Sam Kermanian, senior advisor to the Iranian-American Jewish Federation, who has been in touch with Jews from Shiraz. The local Jewish community believes the attacks were committed by more than one person, but does not know who perpetrated them or why.
"Obviously they are scared," Kermanian told JTA. "They're not comfortable speaking freely, but overall, life goes on."
The vandals ripped Torah scrolls, which are written on parchment, as well as some 100 prayer books, some of which were thrown in the toilet. They damaged and "soiled" prayer shawls and tefillin, the leather phylacteries traditionally worn by men during prayers. The attackers also broke glass and stole silver ornaments that adorned the synagogues' Torah scrolls.