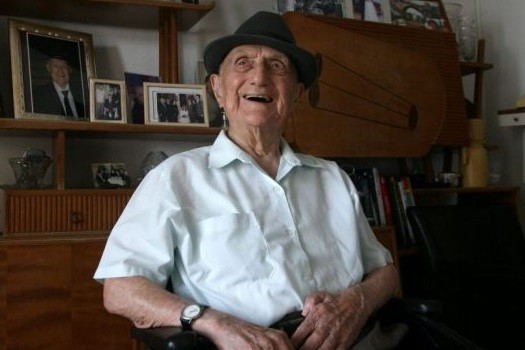 From The JTA:
Yisrael Kristal, a Holocaust survivor from Haifa who was recognized by Guinness World Records as the oldest man in the world, has died, a month before his 114th birthday.
Born on Sept. 15, 1903, in the town of Zarnow, Poland, Kristal moved to Lodz in 1920 to work in his family's candy business. He continued operating the business after the Nazis forced the city's Jews into a ghetto, where Kristal's two children died. In 1944, he was deported to Auschwitz, where his wife, whom he had married at 25, was killed.
In 1950, he moved to Haifa with his second wife and their son, working again as a confectioner. In addition to his son and daughter, Kristal has numerous grandchildren and great-grandchildren.