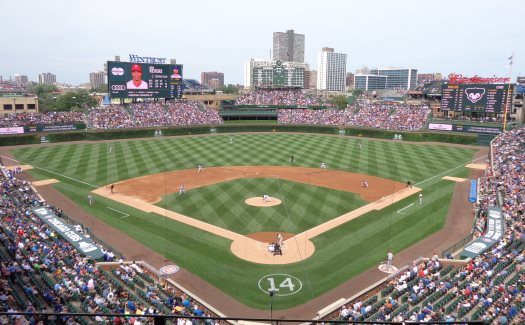 From the JTA:
Kosher hot dogs are finally coming to Wrigley Field, home of the 2016 World Series champion Chicago Cubs.
A kosher food stand will open up at the 103-year-old ballpark on Friday featuring Romanian hot dogs, Romanian Polish sausages, pretzels and drinks, Tablet magazine first reported.
A subsidiary of the Chicago-based catering company Danziger Kosher Midwest will run the stand. Its representative, Sam Mashiach, met with Cubs officials and convinced them that Wrigley needed kosher food, according to Tablet.