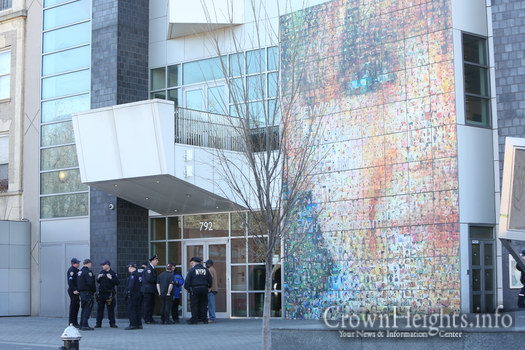 Illustration photo: Bomb threat made against Jewish Children's Museum on March 9, 2017.
from the JTA:
Israel's Justice Ministry reportedly has denied a U.S. Justice Department request to extradite the Israeli-American teen charged with making threats against Jewish community centers throughout the United States.
The State Attorney's Office in Israel told its American counterpart that though the 18-year-old computer hacker has committed crimes in 10 different countries, he will be tried in Israel, Israel's Channel 2 first reported Sunday.  The report added that the U.S. has not backed off its request and that Israel's denial has not caused a rift in the relationship.
The teen from Ashkelon in southern Israel, who was arrested in Israel last month for making over 100 threats against Jewish sites in the U.S.