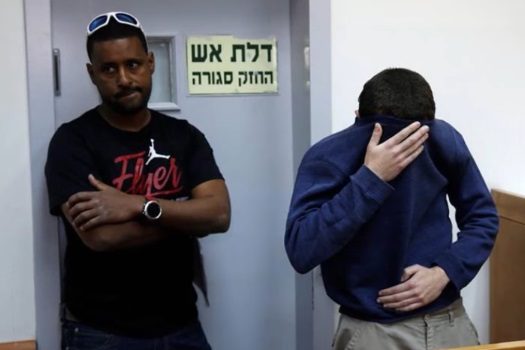 Israeli police today arrested a 19-year-old Israeli man as the primary suspect in a string of bomb threats targeting Jewish community centers and other institutions in the U.S.
Israeli Police spokesman Micky Rosenfeld described the suspect as a hacker, but said his motives were still unclear. Israeli media identified him as an American-Israeli dual citizen and said he had been found unfit for compulsory service in the Israeli military.
Israeli police say the arrested teen is the primary suspect in the wave of phoned and emailed bomb threats to the Jewish centers.
According to the Anti-Defamation League, there have been more than 150 bomb threats against Jewish community centers and day schools in 37 states and two Canadian provinces since the beginning of 2017. Those threats led to evacuations of the buildings, upset Jewish communities and raised fears of rising antisemitism.