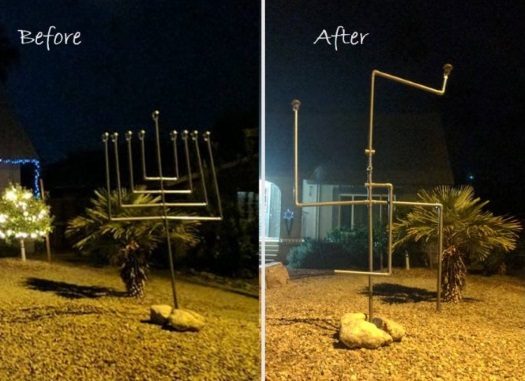 Four people were arrested yesterday, Sunday, for allegedly twisting a large menorah in the front yard of an Arizona family's home into a swastika.
One of the suspects was identified by Chandler, AZ, police as Clive Jamar Wilson, 19. The other three suspects are juveniles and cannot be named.
The four suspects will reportedly be charged with first-degree criminal trespass and aggravated criminal damage. They were released from custody pending formal charges.