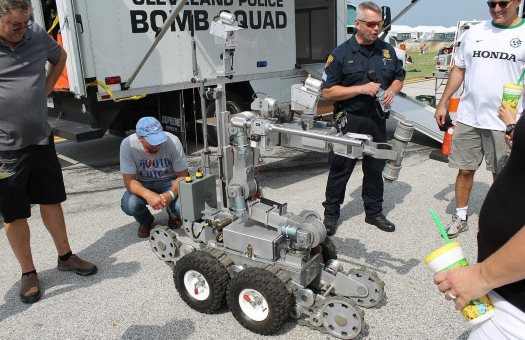 Illustration photo
Once again today, Monday, numerous Jewish centers in multiple states across the U.S. were evacuated due to bomb threats.
Among them were Jewish Centers located in: Birmingham, Alabama; Whitefish Bay, Wisconsin; Buffalo, NY; S. Paul, Minnesota and Houston, Texas.
from Breaking 911:
In all of the incidents, police brought in bomb-sniffing dogs and carefully searched the facilities. They were all given the "all clear", and the buildings were reopened.
These bomb threats are nothing new. In all, 48 JCCs in 26 states and one Canadian province received nearly 60 bomb threats during January, according to an association of Jewish community centers across the nation. Those threats have continued with a flourish this month.
At least 13 Jewish Community Centers were evacuated in the latest spate of bomb threats against the religious and cultural centers.