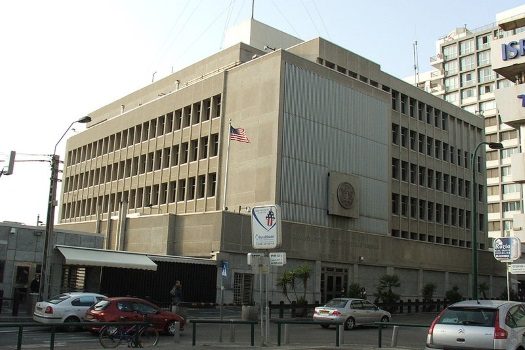 The American embassy in Tel Aviv
from the Jerusalem Post:
Donald Trump is eager to move America's embassy in Israel from Tel Aviv to Jerusalem, a move deferred repeatedly by presidents of all political stripes, one of his top aides said on Monday.
"That is very big priority for this president-elect, Donald Trump," Kellyanne Conway said on a conservative radio talk show. "As president-elect, I've heard him repeat it several times privately, if not publicly."
Indeed, throughout his campaign for the presidency, Trump repeatedly said he would move the US embassy if elected– a political promise frequently made that has never held. Longstanding US policy is to treat the status of Jerusalem as an issue to be settled in final-status negotiations with the Palestinians.