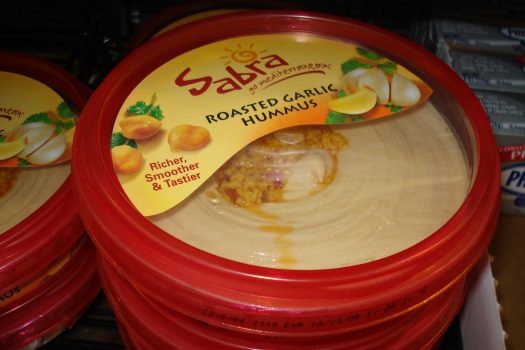 Sabra is voluntarily recalling some hummus products and spreads because of possible Listeria contamination, the FDA announced. Consumers are urged to discard any product with a "Best Before" date through January 23, 2017, which an be found on the lid of each package.
A list of the products recalled can be found on Sabra website.
According to CNN, the products were manufactured before November 8 at a plant where Listeria monocytogenes have been found, but the bacteria has not been found in products that have been tested, the FDA said. The products were distributed to retail outlets in the United States and Canada.
Listeria can cause serious and sometimes fatal infections in young children, frail or elderly people, and others with weakened immune systems. Symptoms of listeriosis vary, but usually include fever, muscle aches, stiffness, abdominal pain and diarrhea.
Sabra products NOT included in the recall are Sabra Organic Hummus, Sabra Salsa, Sabra Guacamole and Sabra Greek Yogurt Dips.