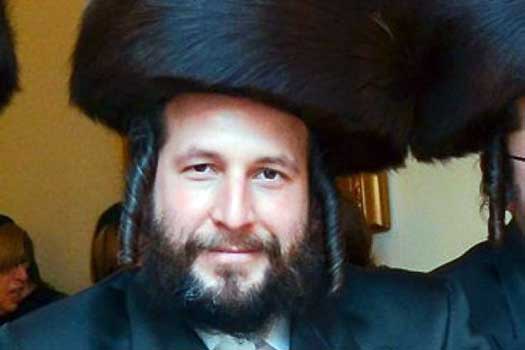 Menacham Stark, 39, HYD.
by Sandy Eller – VIN News
24 days after a jury found a Crown Heights man guilty of the gruesome murder of Menachem Stark the NYPD has announced that two of his relatives have been arrested in connection with the murder of the Brooklyn landlord in January 2014.
38 year old Erskin Felix and 28 year old Kendall Felix, both of Bedford-Stuyvestant, were arrested by police on Thursday.
Police said that Erskin Felix was charged with murder in the second degree. Kendall Felix was charged with hindering prosecution and tampering with physical evidence.
The two men arrested in the Stark murder are cousins of 28 year old Kendal Felix who was convicted last month on charges of first degree kidnapping and murder in the second degree.  Kendal Felix faces 25 years to life in prison, as previously reported on VIN News (http://bit.ly/2eXeO2a).
Menachem Stark's brother Yitzchok said that the NYPD had advised the Stark family that further arrests were in the works and that the family did receive official confirmation from the NYPD about tonight's arrests.
"We knew the whole week it was coming," Stark told VIN News.  "One person, Kendall, turned himself in.  He knew police were looking for him.  The other one was picked up by police."
Stark said that the family is not expecting any more arrests in the immediate future and identified Erskin Felix as "the main guy" behind his brother's murder.
A police report paraphrasing Kendal Felix's confession said that Kendal Felix named his boss "Erskine" as the mastermind behind the plot to kidnap Menachem Stark.
The New York Post reported that Erskine provided most of the muscle needed to overpower and restrain Stark.  The pair picked up two more men after the kidnapping unfolded, Kendall Felix and another identified only as "Irvine."
Asked if the two arrests brought the family any measure of comfort Stark replied candidly, "Not really."