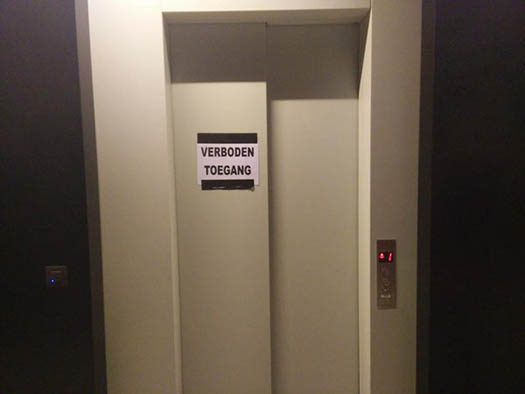 by Sandy Eller – VIN News
A two-and-a-half-year-old Orthodox-Jewish toddler died this morning in a freak elevator accident in Antwerp, Belgium.
According to reports the two and a half year old boy, Chezky Gross, a member of a prominent family of Belzer chasidim in the city's Jewish community, fell when he entered the old-style elevator and his head somehow got caught in the doors when the elevator began to move.
The two year old boy was with his father and another child at the time of the accident, which took place in an apartment building on the Charlottei in the city's diamond district, according to the Belgian news site Het Nieuwsblad.
Hatzolah was called to the scene to extricate the toddler but were unable to save the child, who was pronounced dead at the scene.  Police sealed off the entire building, allowing entrance only to residents.
Prosecutors are investigating the incident, trying to determine the exact cause of the tragedy and whether or not the elevator met all safety standards.