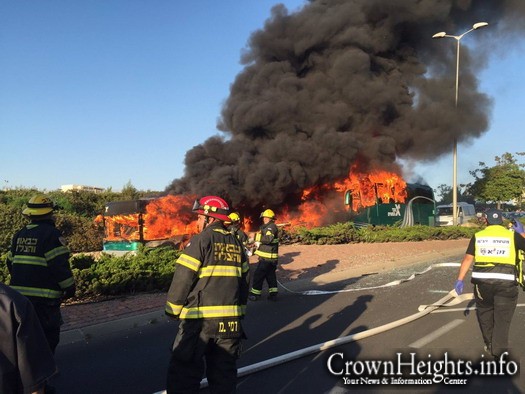 Bus Bombing Confirmed to Be Terrorist Attack
"There is no doubt that this was a terror attack," Jerusalem police commissioner Yoram Halevy said in regards to a bus that exploded today, Monday, in Jerusalem.
21 people were wounded in the attack, two seriously, seven moderately and the rest lightly. Another bus and a car nearby were also damaged by the explosion.
Israeli media sources are reporting that the bomb was held by a suicide attacker who sat in the back of the bus.
The terrorist survived the blast, though he is listed in critical condition and cannot be interrogated at this time.