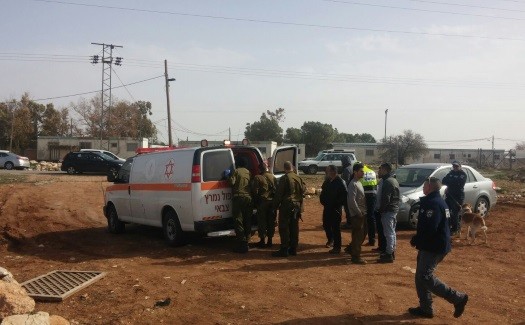 In the second horrific attack in the past 24 hours, an expecting 30-year-old mother is fighting for her life after she was stabbed by a Palestinian terrorist who infiltrated the settlement of Tekoa in the West Bank.
The terrorist was shot and killed.
The victim was transported to the trauma unit of Jerusalem's Shaare Zedek Medical Center, where she is listed in serious condition.
This is the second stabbing attack in a West Bank settlement in the past 24 hours. Last night, Mrs. Dafna Meir, HYD, a mother of 6, was stabbed to death in front of her children in her home in Otniel, located in the Southern Hebron Hills.