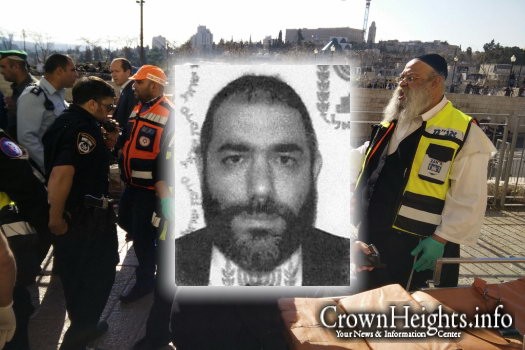 A rabbi in Yeshiva Aish Hatorah for Baalei Teshuvah in Jerusalem died after he was injured amid a stabbing attack by two Palestinian terrorists near the Jaffa Gate of the Old City earlier today.
Rabbi Reuven Biermacher was accidentally hit by a bullet fired by Israeli security forces while they neutralized the two terrorists, both Palestinian men in their early 20s from the West Bank. He died from his injuries in the Shaarei Tzedek Medical Center in Jerusalem.
Managing Director of Aish HaTorah Rabbi Steven Burg posted on his Facebook page that "It is with great sorrow that I must inform you of the passing of Rav Reuven Biermacher, HYD, beloved Rebbe in the Aish HaTorah Spanish program." "He spent the morning teaching Torah and was murdered on his way out of the Old City".
The death of Rabbi Biermacher brings the death toll from the past three months of near-daily Palestinian terror attacks in Israel to 23.
Both assailants died from their injuries, one at the scene and the other shortly thereafter in the hospital.
Update: Second Victim of Stabbing Attack Dies
From VIN News:
A second victim injured in the stabbing Wednesday afternoon outside the Jaffa Gate in Jerusalem succumbed to gunshot wounds incurred at the scene, Shaare Zedek Medical Center announced.
"Despite vigorous efforts to save him, the wounded man has passed away. The hospital extends its condolences to the family," Shaare Zedek said in a statement.
He has been identified as Ofer Ben Ari, a 40-year-old resident of Jerusalem.
He is survived by his wife and two children.
A third victim in the attack is currently undergoing surgery at Hadassah Medical Center. He suffered serious stab wounds all over his body but is defined as stable.