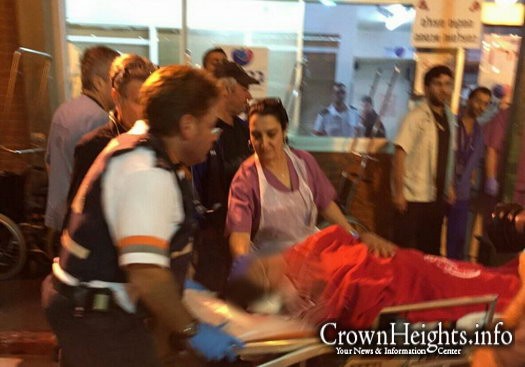 Four Wounded Tonight in Kiryat Gat Stabbing Attack
Security forces caught the perpetrator of a stabbing terror attack in Kiryat Gat on Saturday night, after a evening-wide manhunt for the assailant. Four locals were wounded in the attack in the southern Israeli city on Motzei Shabbos before the assailant fled the scene.
From The Jerusalem Post:
The youngest victim was described by Magen David Adom as a 13-year-old girl who was stabbed in the upper body. The paramedic service said that in addition to the teenage girl, two women aged 56 and 44 were moderately wounded, as was a 51-year-old man. Dr. Eli Ben-Valid, the head of the emergency room at Barzilai Medical Center in Ashkelon said all four suffered upper body stab wounds.
Nearly two hours after the stabbing, Southern District police said they were still searching for the assailant, and had set up roadblocks in and around the city and dispatched a helicopter to search from above.
Police said they detained around 10 illegal Palestinian laborers found at construction sites near the scene of the attack.