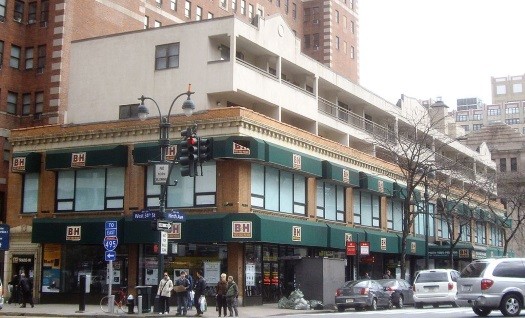 B&H Photo Video on 34th Street
Warehouse workers at the large Hasidic-owned camera store B & H Photo Video voted to join the United Steelworkers union on November 4, organizers said in a statement.
The vote, overseen by the National Labor Relations Board, came after a weeks-long campaign launched in October by employees at two B & H warehouses in Brooklyn. The employees alleged unsafe working conditions and unfair hours at both warehouses.
According to a statement from the Laundry Workers Center, an organizing group, the warehouse workers voted 200 to 88 to join the United Steelworkers.
"Today we won because the workers voted with their conscience," said warehouse worker Jorge Lora in a statement.
In a statement, B &H responded to the vote, saying: "Our employees have played a central role to the success of our business, and that is why we have gone to great lengths to ensure the highest standards for living wages and benefits, workplace safety, and respect and dignity in the workplace. We look forward to continuing an ongoing dialogue with our employees."