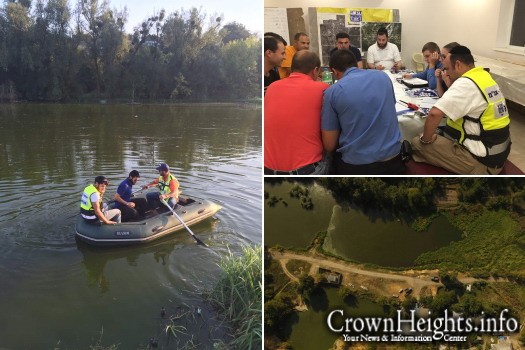 The body of missing Israeli Amir Ohana was found in a river in Uman, Ukraine after he was reported missing last week.
From VIN News:
Ohana's body was found Saturday in a lake in the city, which is a popular destination for many Jews on Rosh Hashanah, the Jewish New Year. His family has been informed.
The ZAKA rescue organization found the body of the unfortunate man, who suffered from epilepsy.
"One of the ZAKA volunteers who had flown out from Israel on Thursday saw the body floating in the river that runs through Uman," read a ZAKA statement on Saturday night. "Ohana z"l was found wearing his Shabbat clothes, without shoes or socks. It would appear that he had fallen into the river, after sitting on the river banks."
Apparently Ohana was struck by an epileptic fit while sitting by the river, and due to it he fell in and drowned.
"ZAKA is working together with the Israeli Foreign Ministry and the Israeli Embassy to bring the body back to Israel as soon as possible for burial."
Ohana, a married father of three from Bat Yam, had been missing since last Tuesday, when he went out to the woods to be alone on the last day of the two-day holiday.
The tragic discovery comes after volunteers in the ZAKA rescue organization, which had been conducting a massive search operation, reported last Friday that they had received important testimony from witnesses who had seen Ohana just before contact was lost with him.