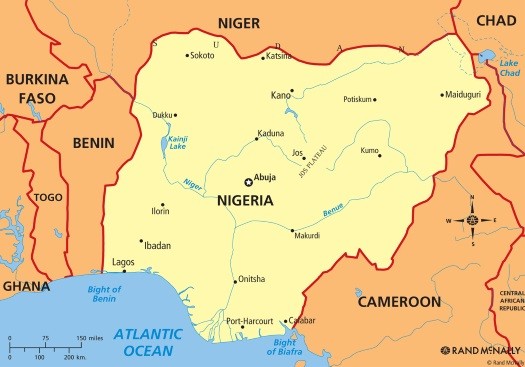 The close-knit Jewish community in Abuja, Nigeria, is reeling from the devastating news that Nir Rosmarin, an Israeli-born businessman who was active in the community, died of a head wound while trying to flee a robbery.
From JNS News:
Robbers reportedly tried to kidnap 42-year-old Nir Rosmarin, who was working in the African country for a construction firm, for ransom. Initial reports indicate that Rosmarin was shot as he was escaping the assailants.
"[Rosmarin] was a dear friend of ours" and "a dear friend of the Chabad center and a dear friend of many others," said Rabbi Israel Uzan, co-director of Chabad Lubavitch of Nigeria, Chabad.orgreported.
Efforts are reportedly being made to bring Rosmarin's body back to Israel for burial.
"Judaism places a premium on respecting those of us who are most vulnerable, those who are no longer alive. As the home to the Godly soul, which is literally a part of God, we believe that the body must be accorded the highest form of dignity," Uzan said.