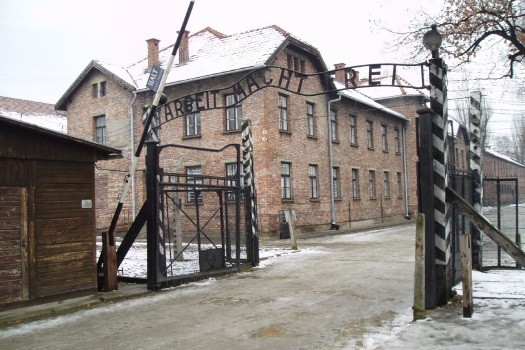 A 94-year-old former SS sergeant who served at the Auschwitz death camp was convicted Wednesday on 300,000 counts of accessory to murder and sentenced to four years in prison.
Oskar Groening testified during his trial at the state court in Lueneburg, in northern Germany, that he guarded prisoners' baggage after they arrived at Auschwitz and collected money stolen from them. Prosecutors said that amounted to helping the death camp function.
Presiding Judge Franz Kompisch said Groening had decided to be part of the Nazis' machinery of death.
Groening sat expressionless as the verdict was read and listened attentively for more than an hour and a half as the judge detailed the ruling, occasionally sipping from a bottle of water. He then walked out of the courtroom without talking to reporters.