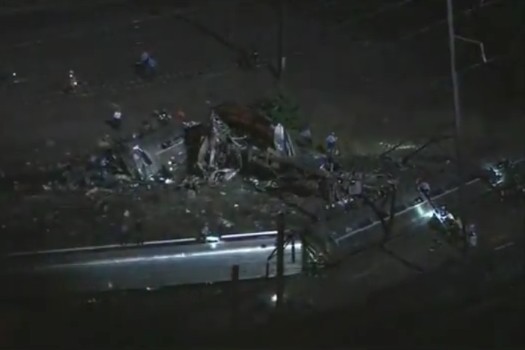 Daylight on Wednesday revealed the devastation caused by an Amtrak train derailment in Philadelphia that left at least six people dead and dozens injured, several critically, in a terrifying wreck that plunged passengers into darkness and chaos.
From Yeshiva World News:
Sources tell YWN that one of the victims is a 21-year-old Jewish man from Far Rockaway. His name is Justin (Avraham Yitzchak) Zemser Z"L. Authorities are releasing the body to the family without any autopsy.
Additionally, friends of a woman named Rachel Jacobs were showing her photo at the 30th Street Station in Philadelphia. She is the CEO of ApprenNet, a Philadelphia technology firm. She texted her husband that she was on the train and has not been seen since.
Some passengers had to scramble through the windows of toppled cars to escape. One of the seven cars was severely mangled.