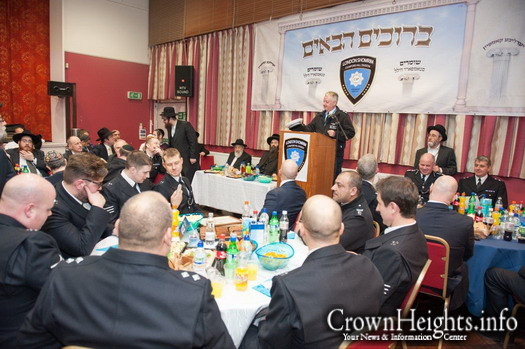 A lavish buffet dinner was held Sunday night in London, in honor and support of the Stamford Hill division of Shomrim. Attending the event were the local chiefs of Police, accompanied by a few dozen officers.
Representatives of the Lubavitch community in Stamford Hill were in attendance as well.
The brave and committed Shomrim volunteers have been kept busy fighting the rising tide of Anti-Semitism in the UK, as well as crime perpetrated against members of the community in Stamford Hill and Tottenham.
Photos courtesy of JDN