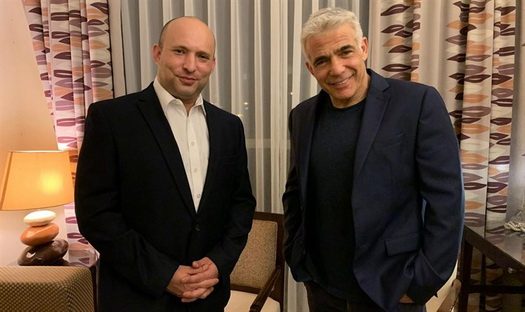 In accordance with paragraph 13(b) of Basic Law: The Government (2001), Yesh Atid chairman MK Yair Lapid informed President Reuven Rivlin that he has been able to form a government.
Lapid conveyed his message at 11:22 p.m. on Wednesday evening, by telephone and e-mail.
Lapid spoke to the president on the phone and informed him that the government will comprise Yesh Atid, Blue and White, Yamina, Labor, Yisrael Beytenu, New Hope, Meretz and Ra'am.
Read More at israelnationalnews