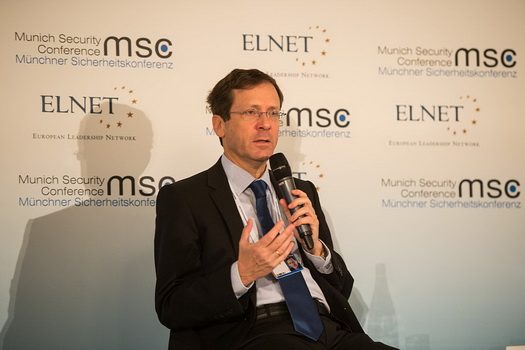 Isaac Herzog, the chairman of the Jewish Agency and former chief of Israel's Labor Party, was elected President of Israel Wednesday.
Israel's parliament voted in a secret ballot Wednesday, beginning at 11:00 a.m. and ending just after noon.
Knesset Speaker Yariv Levin formally opened the special session Wednesday morning, as the candidates made their way to the Knesset plenum.
Read More at israelnationalnews