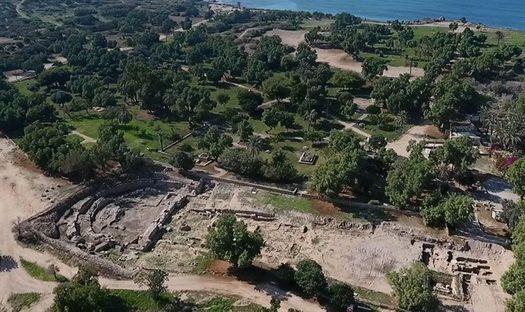 Tel Ashkelon National Park has recently undergone extensive development work, initiated and funded by the Nature and Parks Authority, Ashkelon Municipality and the Leon Levy Foundation, during which the Israel Antiquities Authority recently revealed a magnificent 2,000-year-old basilica that is the largest of its kind in Israel.
The exciting finds, which also include an ancient odeon (theater), are now being revealed for the first time and will soon be open to visitors to Tel Ashkelon National Park, enhancing the visitor experience at the site. The site will be opened on completion of the development, conservation and restoration work, which includes erecting sculptures and marble columns found in excavations at the site.
The Nature and Parks Authority and the Ashkelon Municipality are also developing and constructing a new network of accessible paths designed to showcase and provide better access to the park's unique nature, heritage and landscape, thereby enhancing the visitor experience.
Read More at israelnationalnews