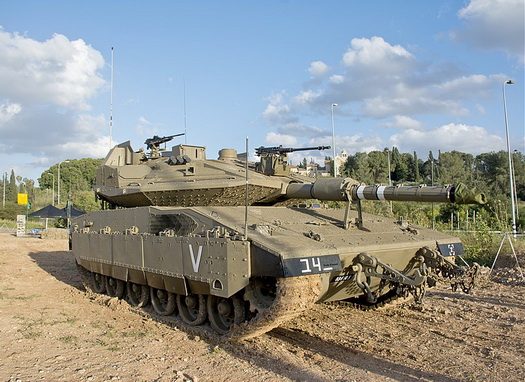 by CrownHeights.info
Air raid sirens wailed in the City of Jerusalem for the first time since 2014 as Gaza military factions fire rockets at the city.
According to reports, five loud explosions were heard, and bomb shelters opened throughout the area.
The rockets were apparently expected, with the Israeli military shutting down the Gaza envelope and building up troop deployments.
This morning, a report was unsealed that a group of terrorists were captured in southern Israel, allegedly dressed as Israeli soldiers.
This is a developing story and will be updated as information becomes available.
Update 6:43pm: A police station in Jerusalem in the Old City was just set on fire.
Update 6:40pm: A state of emergency has been declared in the city of Lod following mass riots. Many forces from all over the region are redeploying, with large number of wounded policemen. A number of vehicles and buildings are on fire as well.
Update 5:16pm: "The guardian of the walls" is the official name of the current IDF operation against Gaza.
Update 5:14pm:Direct impact reported in Nir Am. 1 injured.
Update 5:11pm: At this time, approximately 150 rockets have been fired from the Gaza Strip into Israeli territory, dozens of which were intercepted by the Iron Dome Aerial Defense System.
Update 4:22pm: Rockets continue to fall on Ashkelon and southern Israel. 100 rockets have been fired at Israel already.
Update 3:32pm: According to the IDF, over 90 rockets have been shot at Israel.
Update 2:55pm: So far, 70 rockets were fired from Gaza into Israel.
Update 2:54pm: IDF says they struck two rocket launchers, two military positions and eight Hamas operatives in Gaza. In Gaza, it is reported, so far:
20 killed
30 wounded
Of these, 3 are critical.
Update 2:51pm: Giv'atayim opens public bomb shelters. Be'er Ya'akov, Bat Yam, Holon also opens public bomb shelters.
Update 2:08pm: Rocket barrage toward Ashkelon again.
Update 2:02pm: Some 15 rockets fired toward Ashkelon a short while ago, majority intercepted.
Update 1:58pm: A tree has caught fire on Har Habayis from a firework launched nearby.
Update 1:29pm: According to Arab media, targeted elimination from a senior Hamas official, who is eliminated according to them is Mohammed Abdullah Piach, a senior member of the Ezz Adin Alksam battalions. The Arabs claim to have 10 dead in the Air Force attack and promise to take revenge for shooting to Tel Aviv in the evening.
Update 12:59pm: Some 50 rockets fired from Gaza since this afternoon.
Update 12:55pm: Defense Minister Gantz declares an emergency situation within a range of 80 km from the Gaza Strip for 48 hours.
Update 12:51pm: 53-year-old woman from Sderot evacuated to Barzilai Medical Center after slipping while running to a shelter. Earlier a 46-year-old man from Sderot was also evacuated to Barzilai in light condition following the ATGM attack on the border.
Gaza border road closures updated on Google maps: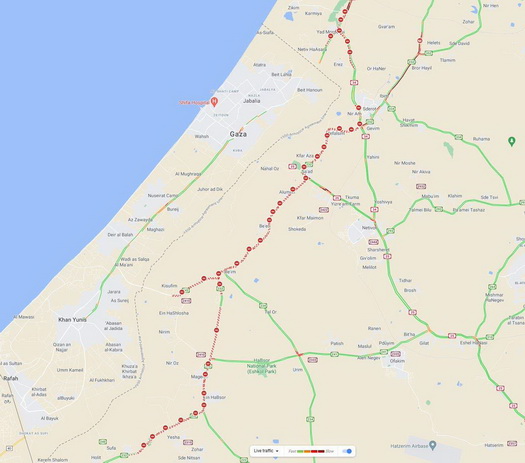 From an impact in a playground in Gevim earlier: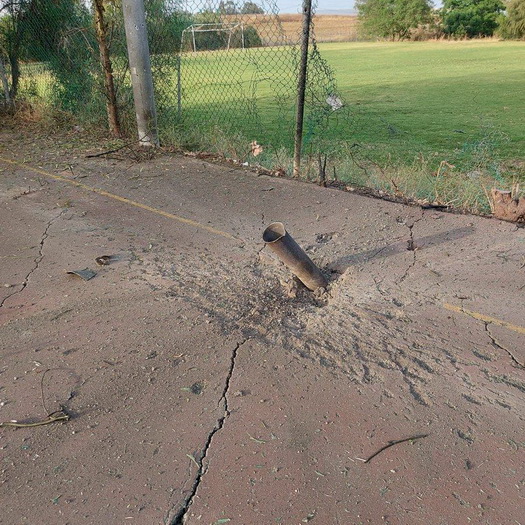 Update 12:45pm:  The IDF says it anticipates that the current round of violence in Gaza will last at least several days. "In the next few days, Hamas will feel the long arm of the [Israeli] army. It won't take a few minutes, it will take a few days," IDF Spokesperson Hidai Zilberman says.
Update 12:29pm: Over 40 rockets fired from Gaza today so far.
Update 12:28pm: Schools closed in Gaza border communities tomorrow.
Update 12:25pm: Palestinian Health Ministry in Gaza says 9 dead from IDF strikes, including 3 children.
Update 11:49am: IDF strike on Beit Hanoun kills three.
Update 11:45am: Following the previous report regarding an Anti-Tank missile fired towards Israeli territory, a short while ago an Anti-Tank missile was fired from the northern Gaza Strip towards a civilian vehicle in the City of Sderot. As a result, a civilian who was in a vehicle was lightly injured and evacuated to a hospital for further medical treatment.
Update 11:25am: PIJ claims to have launched 30 rockets at Sderot.
Update 11:30am: The Knesset has reportedly been evacuated and MKs and reporters alike are taking cover in bomb shelters.