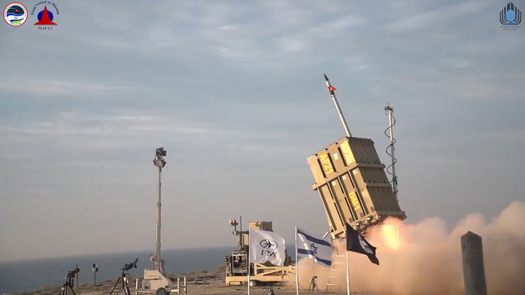 by CrownHeights.info
Air raid sirens wailed in the Israeli city of Ashkelon Sunday evening after two rockets were fired from the Gaza strip.
"Following the previous report regarding the sirens which sounded in the city of Ashkelon and in the area surrounding the Gaza Strip," tweeted the Israeli Air Force, "two rockets were fired from the Gaza Strip, one of which was intercepted by the Iron Dome Aerial Defense System."
The explosions rocket Ashkelon, marking another escalation in the brewing conflict with Gaza.
In the end of last week, the factions in Gaza reinitiated their incendiary balloon units, sparking tens of fires in just a few days in southern Israel.