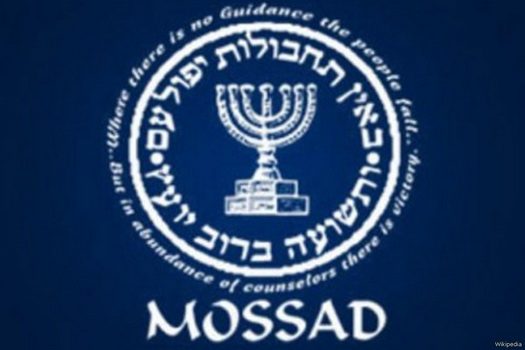 The New York Times has revealed the level of embarrassment and apprehension facing officials in Tehran following the string of assassinations and mysterious attacks attributed to Israel's Mossad in recent months. These have included a spade of strikes on the Islamic Republic's nuclear facilities, transport ships and arms convoys, as well as assassinations of senior members of the state's nuclear program beginning with the killing of the "mastermind" of the country's plan to achieve nuclear breakout, Muhsin Fahrizadeh.
An article published in the New York Times discloses just how much fear Israel's feared intelligence network has instilled in top circles of Iran's counter-intelligence service, who suspect the Jewish state may have succeeded in planting numerous agents in the country's most sensitive locations.
The Times quotes the head of the Iranian parliament's strategic center as saying that, "Iran has become a spy haven," while a former Revolutionary Guards commander called for a "general overhaul" of the country's security and intelligence apparatus.
Read More at israelnationalnews