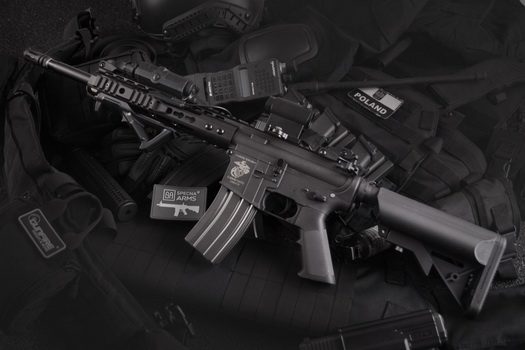 In a joint operation by the GSS (Shin Bet internal security agency) and the Israel Police, three Israeli citizens and three Arabs from Hebron were arrested for questioning, on suspicion of trafficking in Airsoft rifles that were converted into firearms capable of injuring and killing people.
In recent years, the scope of improvised weapons in Judea and Samaria has increased to an alarming degree, which are used, among other things, for terrorist attacks against Israeli civilians and IDF forces.
The improvised weapons are more accessible by virtue of being cheaper and affordable compared to standard weapons. Some of the improvised weapons are weapons that have been converted from Airsoft rifles, using barrel and assembly replacement.
At the center of the investigation was Yuri Shaulov, a resident of Sderot, who runs an Airsoft store. For the past two years, Shaulov had sold and complete and incomplete Airsoft rifles to Muhammad Abu Haya, a weapons dealer from Hebron, who sold the same rifles and rifle parts he purchased from Shaulov to various parties in Hebron who used them to convert them into firearms.
The GSS investigation revealed that Shaulov sold the Airsoft rifles, even though he was aware that the law prohibited their sale to Judea and Samaria, and that the weapons he sold were intended for conversion to standard weapons.