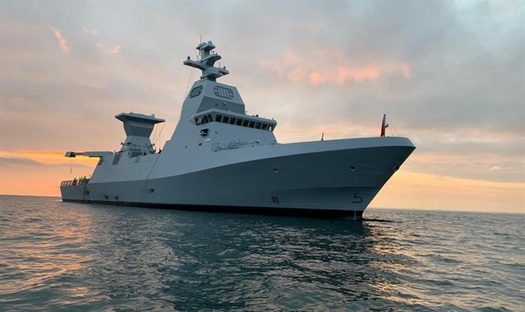 At the end of a long process of construction and preparations in Germany, on Wednesday of next week the new "Sa'ar 6" will raise its blue-and-white flag and officially pass into the hands of the Israeli Navy. From there, its "stylists" will get underway preparing it for its homecoming journey, at the end of which the ship will arrive at its new home – the Haifa base.
The Achi Magen missile ship is one of four new "Sa'ar 6" vessels, whose purpose will be to protect Israel's newly-attained gas rigs, which happen to be twice the size of the entire country.
The Sa'ars in numbers:
• Ship weight – approximately 2,000 tons.
• Length – 90 meters.
• Will serve approximately 80 crew staff.
• Features 100 beds.
• Expected to sail about 2000 sea hours a year, for over 30 years.
• Combines over 90% of the IDF's combat systems.
• Construction of the ship took about 14 months (from the beginning of construction until its launch).